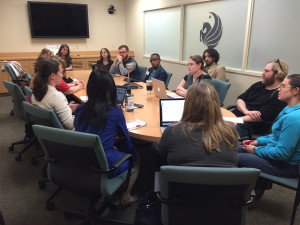 TALK. MAKE. TEACH. PLAY.
The Humanities and Technology Camp will take place on Saturday February 25 , 2017 at the University of Central Florida's Center for Emerging Media in Downtown Orlando.
Saturday's TALK, MAKE, TEACH, and PLAY sessions will be held from 8:30am-5:00pm. There is no registration fee, although donations of $10-$20 are suggested. Complimentary breakfast and lunch will be provided.
Register here!